10 Most Popular Dinners In Panama City Beach
A quick note before we talk about steak and seafood near me here in PCB. Although, the pure white pristine beaches of Panama City Beach are sure a magnificent glimpse. But, wait till you sense the real beauty of PCB with the appetizing flavors of food. By all means, we are at a spectacular place like this, good food only makes the location all the more tremendous. So, while there are so many dishes that make this location special, settling for only the best ones can be a challenge in itself. To make it easy for you, we have listed only the best steak and seafood most popular loved by Floridians and tourists.
Steak and Seafood Near Me in PCB
Rib Eye Steak and Seafood Dinner

As a matter of fact, a great dinner is incomplete without a sensational rib-eye steak and seafood. It is the go-to dinner choice for most of us.  What we love about rib-eye steaks is an insane bomb of flavour's that is hard to resist. Rib eyes have more fat content compared to other steaks. And this is the reason behind its rich, delicious, strong flavour's. And wait till you notice the incredible (mar) Bling on it.
Given they are a hit with grills and pans, they are the most popular cuts at steakhouses. Also, because they go well with every mood, being plain rustic or pure fine dining. The thick, tender cut with an enticing, intense scent is sure to give your taste buds a joy ride. Craving a nice juicy ribeye dinner? You can also find at the best seafood restaurants in Panama City Beach for the best rib eye steak.
Sirloin Steak and Seafood Dinner



Generally speaking, quite different from the robust rib eye. Fuller flavored than fillets. Sirloin cuts are leaner parts of the steak with medium strength beef flavor. For one thing, perfect for weight watchers letting their hair down. Sirloin has low fat and high protein content. At the same time, top sirloin cuts make the best-grilled steaks. Further more, the bottom sirloin cuts are best for ground beef and roasts. The texture is not as tender as rib eye. But, the slow cooking process tenderizes the meat.
Hence, why it's made its way to American culinary classics like Apple pie and cheeseburgers. Nothing elusive about sirloin but simplicity is the ultimate sophistication. Making it, a popular choice. At the same time, best served with a side of grilled vegetables and chips.
Steak and Seafood Tips on Takeout Leftovers from Dining Out
(fsis.usda.gov)
Never, forget your leftovers from a night out in your vehicle!
Remember, store within 2 hours after leaving the restaurant. If you can't refrigerate within two hours leave it at the restaurant.
 After returning home, refrigerate 40 degrees or below and eat within 3-4 days or throw it away.
 Never add raw foods to takeout's from restaurants.
(DO NOT CROSS CONTAMINATE FOODS.)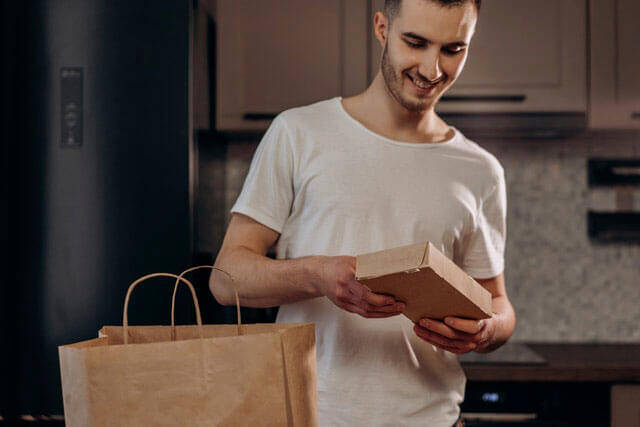 Filet Mignon
Above all, the most expensive cut. The filet is so tender that it melts in your mouth. We mean it! You can literally slice it with a fork. Filet translates to thread or strip. Mignon means pretty, dainty, and tiny (pretty cute, right?). Rightly so, this cut is derived from the short loin, the middle of the tenderloin. Did you know that despite the fact, the filet is located right across the sirloin in the rib bone. Texture wise, poles apart? So, while a filet has rich, meaty taste. There will be variations in flavors depending on the cattle breed.
Filet Mignon has a mild sweet taste with a refined, tender texture. Despite, the exquisite flavors and textures. The filet is the easiest cut to grill. Perfecting it remains a challenge. Also, August 13th marks National Filet Mignon Day. Make sure to mark your calendar and celebrate it at C-level Bar & Grill.
Prime Rib
For one thing, derived from the beef rib primal cut. This classic roast beef preparation is the undisputed king of beef cuts. Also, known as the standing rib roast. Prime rib is traditionally roasted in a standing position to medium rare. The generous amount of marbling gives it a juicy and rich yet tender texture. For one thing, Prime Rib refers to the legal designation and grading by USDA. And don't get us started on the generous marbling this rich piece of cut provides. Most of all, served with beef jus and a thick slice. Given that, the flavorful meat is worth every penny. But, don't forget how steak and seafood go so well together.
Although, ribeye and prime ribs derive from the same primal cut of meat. They are quite different. This is because of the variations in cooking methods. While ribeye's are known for their delicious char. Prime ribs are a lot more tender. This is because ribeye's are grilled over high heat and prime ribs are seared and later, slow roasted on low heat. Special occasions and events call for a delicious dinner. Your best bet would be to enjoy the C-level Specialty Blackened PRIME RIB cooked and seasoned to perfection.  
Bone-In Ribeye Steak and Seafood Dinner

Pretty sure there is a parallel. Universe where the ultimate first-world problem would be the bone-in vs. bone-out ribeye debate. at this instant, the bone-out ribeye steaks are also a popular choice. The bone-in ribeye steaks are preferred by the majority of grillers, steak-lovers, and chefs. Although, there is no proof whether there is a distinguishable tanginess. The professionals believe the steak tastes so much better with the bone. It's believed, the bone has added enrichment of its own which soaks into the steak while cooking. The fierce debate shouldn't bother you. Why? Because, all you should be concerned about is the succulent steak taste.
The bone-in ribeye! Holds the shape much better and yes the flavors are quite distinctive and delectable. Filled with tenderness and mouth-watering, buttery, and juicy flavors of this steak are worth a try.
What is Seafood Peak Times Harvested dates?
Lets' speak about the best time for availability seafood coming to the table. Served on your dinner plate at restaurants or seafood markets. These numbers are brought to by FDACS.gov.
Blue Crab: May – October
Mahi-Mahi: May & June
Flounder: May – November
Grouper: April – November
Shrimp: May – December
Red-Snapper: August – December
Yellow Fin Tuna: June – August
Oysters: Year Round
Snow Crab Claws: January – April and October – December
Now, there are many more types of seafood available. But, we wanted to list some of the most popular.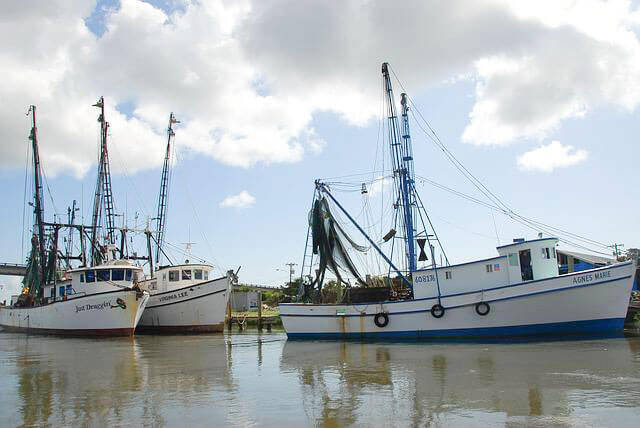 Grouper
Fist thing to remember, there's a lot of fish in the sea. But, you have eyes on that one ultimate catch! The keeper here is grouper. Definitely, a Floridian taste you must have. The savoir sweet and mild close to crabs and lobsters. It remains a hit among seafood lovers. The subtle tang play well with the spicy marinades and dressings. The large flakes make the texture firm yet brimmed with oil and moisture. This makes it easy to break with a buttery mouthfeel. Grilled, fried, or blackened: the Gulf Grouper at C-level Restaurant with a signature tartar sauce is must have.
The best seafood fish sandwiches are made with a scrumptious slice of blackened or battered grouper. But the best grouper sandwiches are served on an open-faced brioche bun. Don't forget your side of sweet potato fries or French fries.
Flounder
The mild sweet undertones and quality are quite similar to that of a grouper. However, the oil levels are quite low. Flounders are small and delicate; widely available on most seafood restaurant menus. The mild undertones go best with: zesty lemon, salt and pepper, paprika, Parmesan, dill, garlic, and more. The flounder goes by many names like California sole, rock sole, winter flounder and so on. It's mostly, served as a whole fish on the bone. It's not the most appealing dish. But, it does justice when you are on the lookout for a light, delectable seafood dinner.
Crab Legs

Moist, meaty, and mild. Crab legs have a fresh, sweet taste. They are slightly fishy when it comes to location. But, it does not have the distinct oily, fish taste. Great things come at a cost and crab legs are the perfect example. Extracting meat from Crab legs might be challenging. But, the juicy, sweet taste is hard to resist. It's among one of the best steak and seafood dinners in Panama City Beach.
Tips on Steak and Seafood Market buying while traveling
First, handling of seafood
Buying of seafood must be kept cold. Be sure to ice your seafood down to withstand the travel time it takes to get home. (Don't be disappointed if you arrive home and the seafood is warm. "ADD EXTRA ICE")
 Raw or Cooked? Never, cross-contaminate. Always keep fresh seafood from cooked. We want to prevent any bacteria from fresh to cooked. 
Hot Soapy water is a must when cleaning all surfaces used when handling raw seafood.
 If using a marinate, be sure to refrigerate. Never keep used juices after applying raw seafood.
Second, storing tips after buying
While shopping for your seafood, most important, smell and firmness. Be sure your aroma is like a sea breeze and you see no discolorations.
Always, make sure your temperature while refrigerating is NO higher than 32 degrees. Don't leave longer than two days before cooking.
Now, freezing. Firmly wrap tightly preventing burn. Add a date not storing more than 2-months. Keep frozen at 0 degrees. Refrigerate thaw, or with cold running water. FDACS.gov
Lion Fish

Above all, among the firmest fish in the sea. This one is known for its buttery and tender texture. When paired with citrus, the balance of the dish is restored. It ranges from that of a grouper and a hog snapper. The best part of lion fish is its versatility. For this reason, you can use varieties of seasoning and cooking methods. For one thing, the result will be great regardless. Has an excellent texture and taste. Finally, this white filet of lion fish can be relished exclusively at C-level Restaurant.
Mahi-Mahi

A small saltwater tropical fish popularly found in the Caribbean and South Pacific waters. Mahi- Mahi is the Hawaiian name for dorado or dolphin fish. Mahi-Mahi is not even remotely related to dolphins. It is an excellent core ingredient for a variety of dishes. Off course, cooked using all kinds of seasonings. Most of all, it has a semi-mild taste and quite similar denseness to swordfish and flakiness to Halibut. Certainty, depending on how you wish to relish it. You can have it baked, boiled, or grilled. It is known for its numerous nutritional benefits and low-fat percentage. Its sweet and mild taste makes it a popular choice worldwide. But, when it comes to Panama City Beach, Mahi tacos are mostly relished at C-level Restaurants.
Steak and Seafood Conclusion

Finally, these popular dinners are an added touch with a warm gulf breeze. All and all, we love the beautiful, scenic views of Panama City Beach. But hey, the steak and seafood wins every time. It's time to explore your taste buds and treat yourself to the most delectable dinners including steak and seafood. So, while you are here visiting, dinners should be the least of your concerns. Choose your pick, or enjoy a bit of everything from our menu. You'll enjoy some of the best seafood in Panama City Beach Florida.
Consuming raw or undercooked meats, poultry, seafood, shellfish, or eggs may increase your risk of foodborne illness.
All rights reserved 2022  C-Level Restaurant & Bar
Website Design & Promotions: 941-650-3810